Wij zijn Climber – A Digia Company!
Creating Intelligent Business is de essentie van ons werk. Sinds 2007 slaat Climber een brug tussen Business en IT met Business Intelligence (BI) oplossingen die ertoe doen. Groei ontdekken en kosten besparen. Wij geloven dat datagedreven organisaties slimmer beslissen. Onze BI- specialisten laten consultancy én software krachtig samenkomen in kraakheldere management dashboards, met behulp van QlikView of Qlik Sense, zodat jij vinger aan de pols houdt en ruimte ervaart voor focus op zakelijk succes. Want, een besluit op basis van een feit brengt je verder.
Nieuws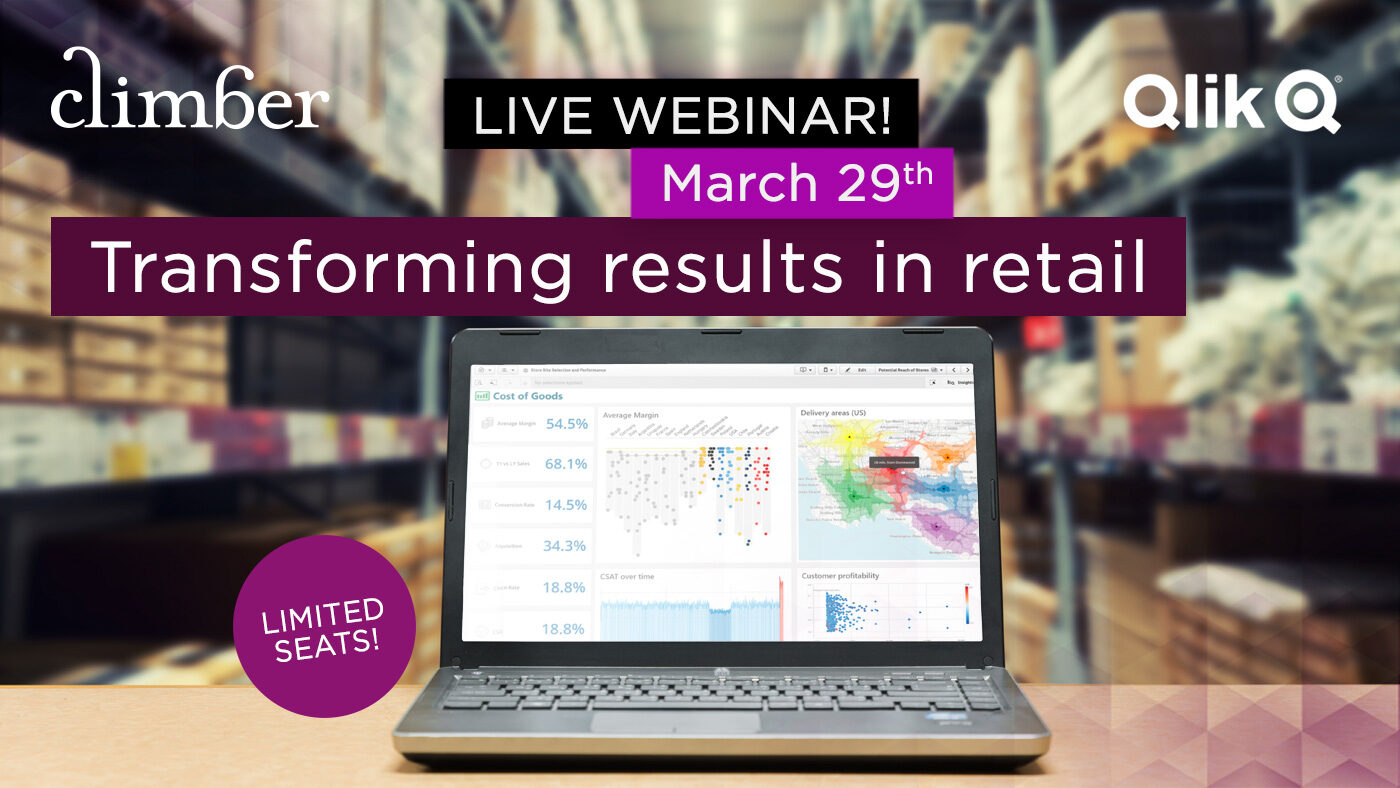 Event
With empty shelves and supply chains issues, the importance of real-time data in retail cannot be underestimated. In our upcoming webinar we'll be discussing how retailers can use Qlik, its Associative Engine and AutoML to gather insights and drive results.
>> Sign me up!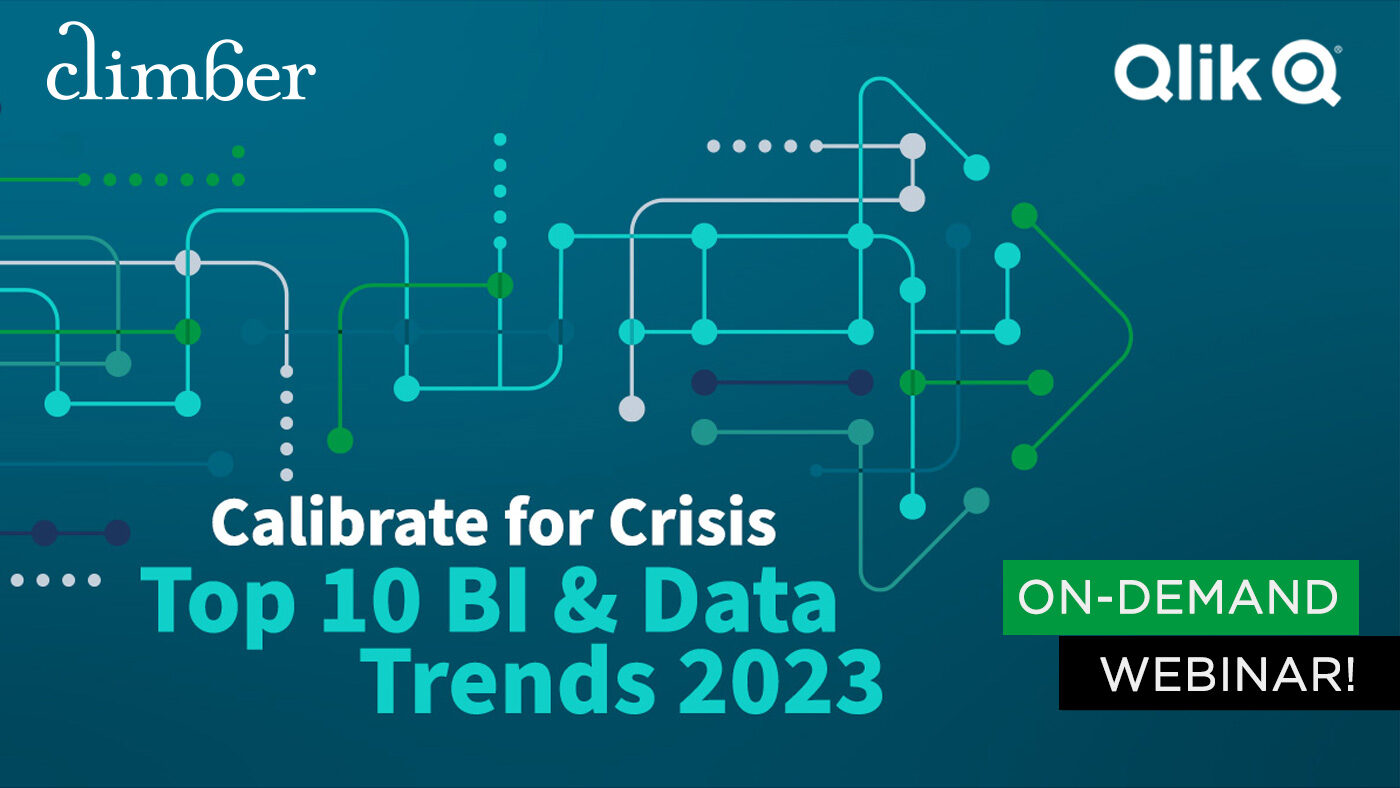 On-Demand Webinar
Calibrate for Crisis – View this on-demand Qlik webinar, with Dan Sommer! He discloses the top 10 BI & Data trends that will impact organizations over the coming year and what you need to know to stay ahead.
>> To the webinar!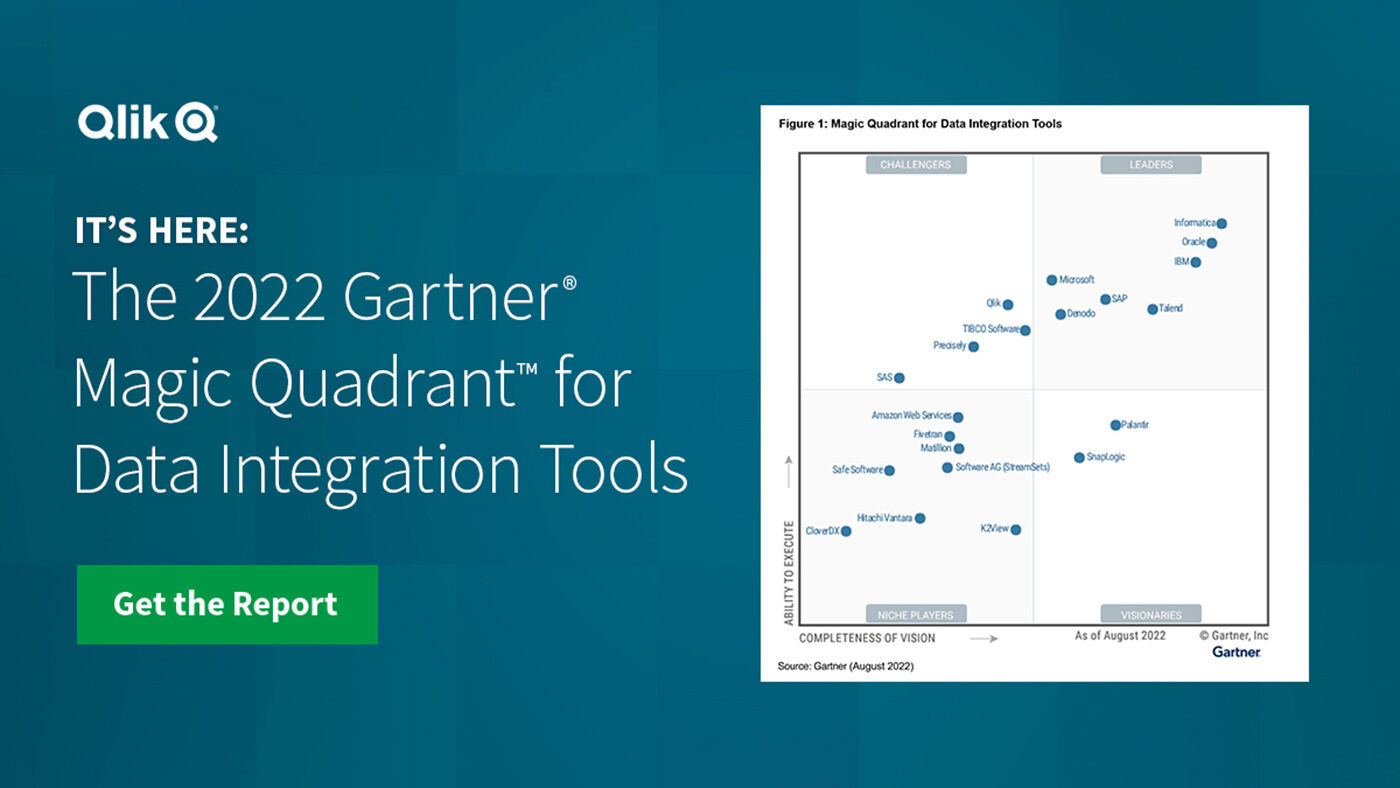 Nieuws
Looking for a Data Integration Solution? With the ever-changing cloud and technology landscape, it can be challenging to find the right data solution. Read the 2022 Gartner MQ report for Data Integration Tools for a quick view of the landscape and see why Qlik has been recognised for the seventh year in a row. Get your copy here!
>> Download the report
Neem contact op met ons
Heb je een businessvraag, een technisch probleem of ben je op zoek naar vrijblijvend advies? Neem gerust contact op en vul onderstaand formulier in. Met plezier staan we je te woord!