Streamline budgeting, forecasting, and planning processes with Planacy
Planacy is a best-of-breed platform that streamlines budgeting, forecasting, and planning processes. The platform is built to handle a complex reality and is fully adaptable to different businesses, processes, and needs. By integrating Planacy with QlikView or Qlik Sense, you can take advantage of investments already made. With a seamlessly integrated platform for data modelling as well as analysis and follow-up, you reduce implementation time, maintenance, and management.
Budgeting
Planacy's budgeting tool is designed to manage complex budget processes and is fully customizable for your business. It can handle everything from HR and personnel budgeting to sales budgeting, project budgeting, and much more.
You get increased control, a budget with higher precision, and more time for strategic activities. The fact that Planacy can be integrated with Qlik means that you always have quality-assured data in the platform and can avoid the manual work with data collection, versioning, creation of templates, and sending of Excel sheets.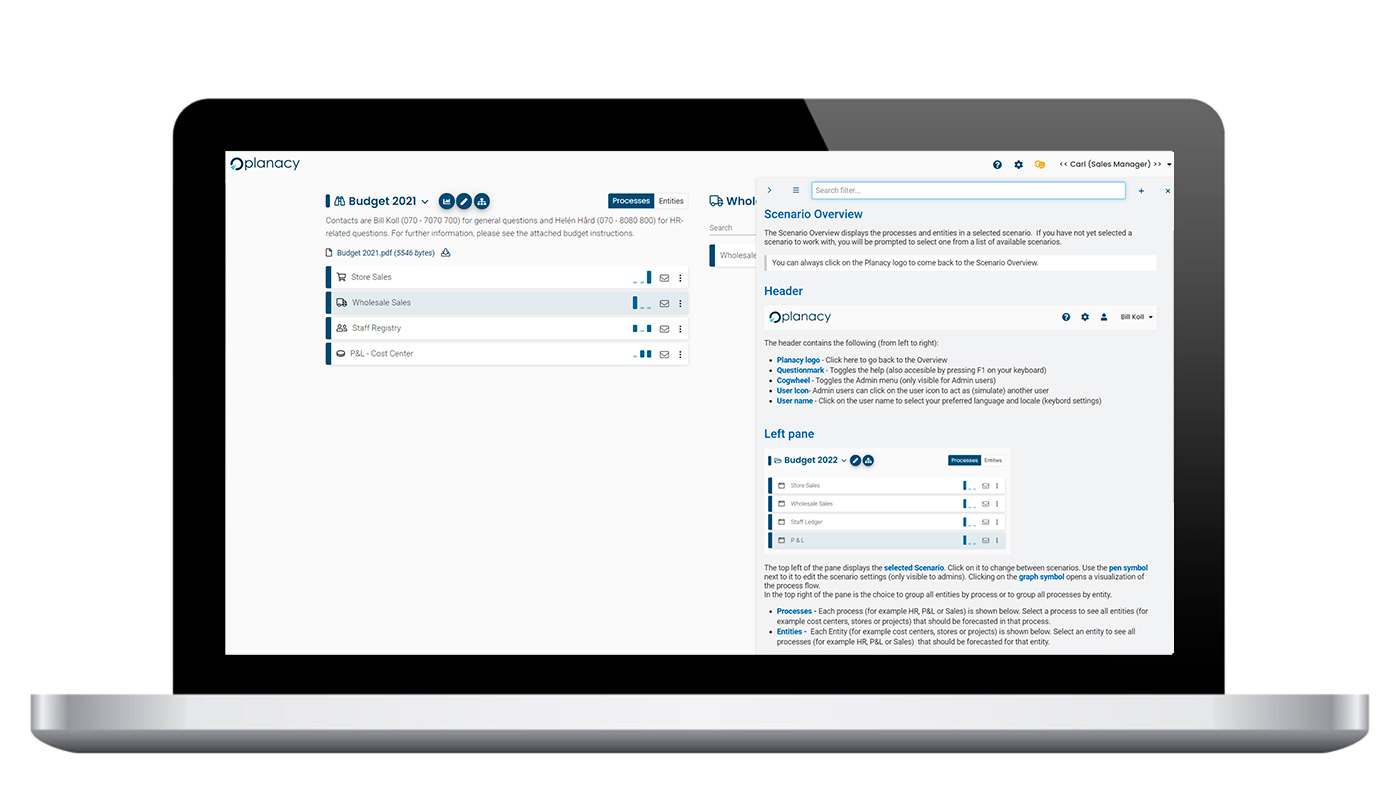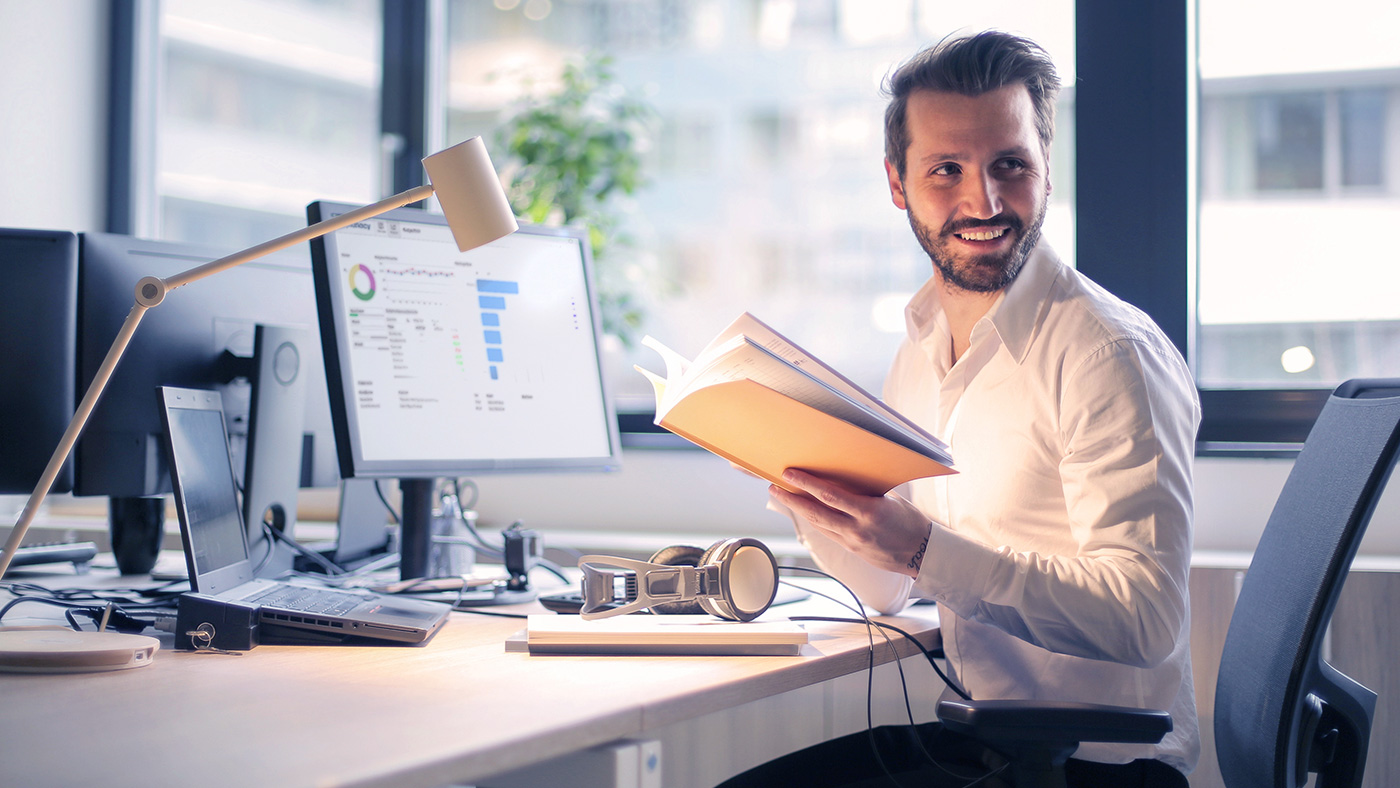 Forecasting
With Planacy, you get a powerful and value-creating budgeting and forecasting tool that is fully adaptable to your business. By implementing Planacy, applying drivers and rolling forecasts, you will more efficiently get a better, forecast view that will help you steer the company faster and in the right direction.
It only takes a few keystrokes to set up a new forecast, fill in templates with outcome data, and generate a forecast proposal. You can easily work with rolling forecasts that provide automatic forecast suggestions based on your company's KPIs and trends, according to the method that suits you best; continuously with rolling months, quarters, tertiary, or half-yearly, only as rolling or in combination with a budget.
Business Planning
Planacy can also help organisations with their unique business planning. Instead of having your planning process in a spreadsheet, you can get a tailored, more automated, and user-friendly solution. Your process will be easier to administer, more efficient to conduct, and you will get increased quality of work.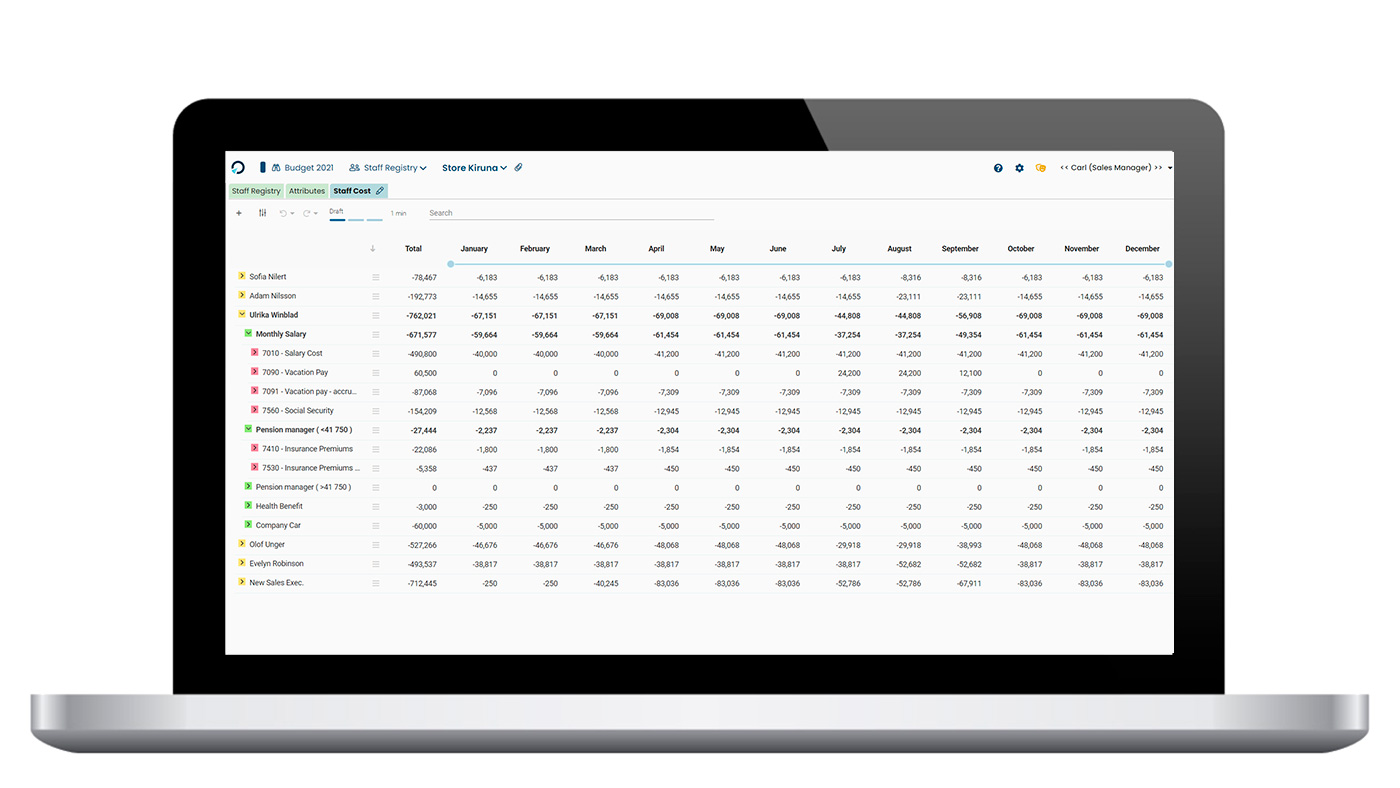 Planacy is a Swedish SaaS company founded in 2015. Until today, over 120 companies in the Nordics have chosen Planacy as their primary platform for budgeting, forecasting, and planning, including our joint customer Nobis. Planacy is run by a motivated and passionate team that develops the platform with the vision to contribute to more successful companies by enabling more continuous, efficient, and value-creating planning processes.
Demo, price, or more information?
Contact us when you want to know more about Planacy, get a quote, or book a demo. We show you how the tool works and how it can be combined with your Qlik solution.