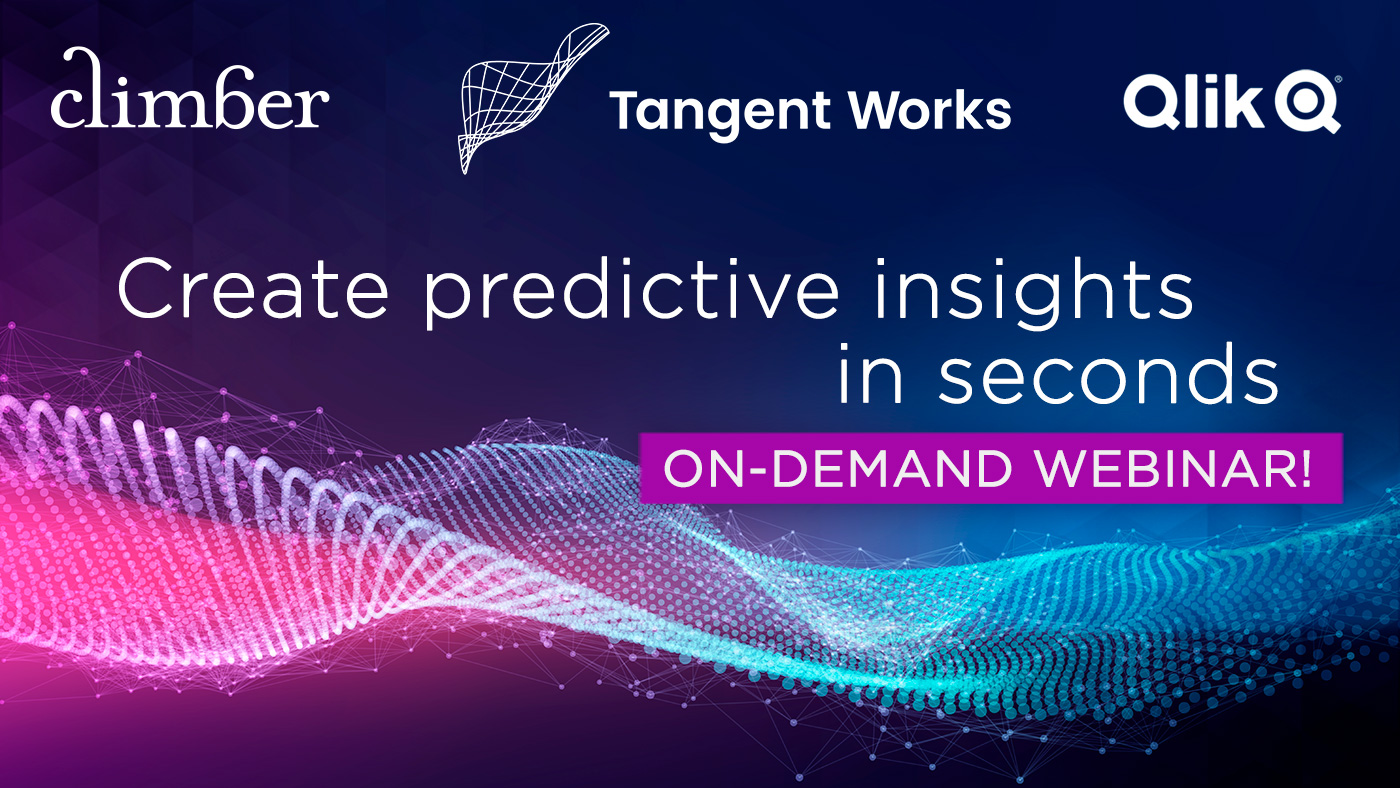 ON-DEMAND WEBINAR
Create predictive insights in seconds with Qlik and Tangent Works
ONLINE   •   50 MINUTES   •   ENGLISH
In Climber's recent "AI Readiness Survey for BI" we found that 73% of BI users see benefits of implementing Artificial Intelligence for data analysis BUT only 33% say they have the skills, tools, or technical resources to implement AI today. With our partner Tangent Works we have a perfect fit for bridging the gap between prescriptive and predictive analytics.
Wouldn't you love to be able to quickly and easily add automated predictions to your Business Intelligence environment? Watch our webinar on-demand to discover what you can do with Qlik Sense and Tangent Works. We'll show how you can easily add powerful, automated predictions to your dashboards and reports without the need to make it a lengthy, complex, and expensive data science project.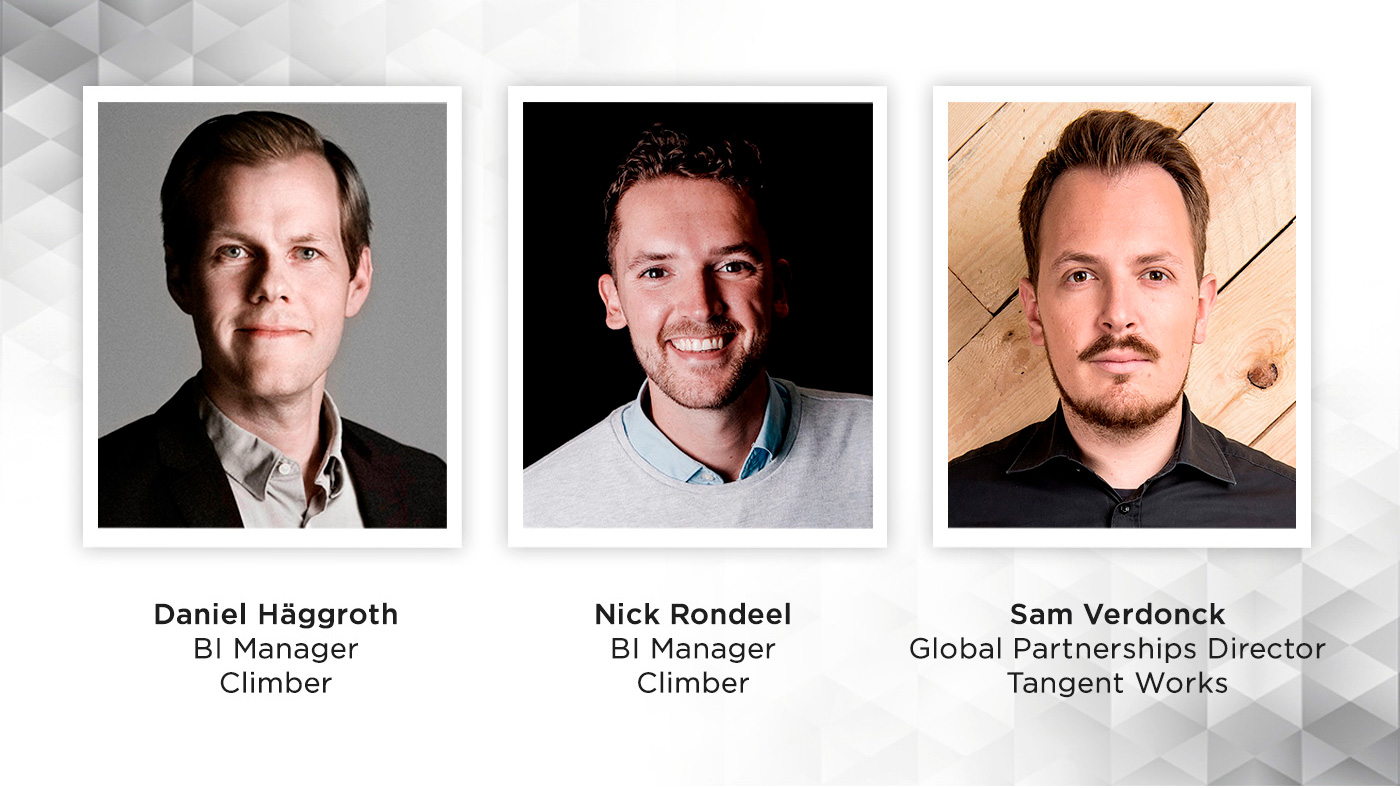 What you can expect:
Get an introduction to the possibilities of using AI within BI
See a live demo on how to easily add automated predictions to your dashboards in Qlik Sense
Learn how to create predictive models in seconds
Get tips on how to get started with your project
Become truly data-driven with predictive BI – watch the webinar at a time that suits you!

About Tangent Works
Tangent Works was founded in 2014 by a team of data scientists and mathematicians who believed in the power of predictive modeling for optimizing operations and reducing costs but found that the existing methods were far too complex for broad adoption. Their solution "TIM InstantML" is a Predictive Analytics service for time series data, enabling anyone – not just a data scientist – to create value from business data. Read more on tangent.works
Contact us if you have any questions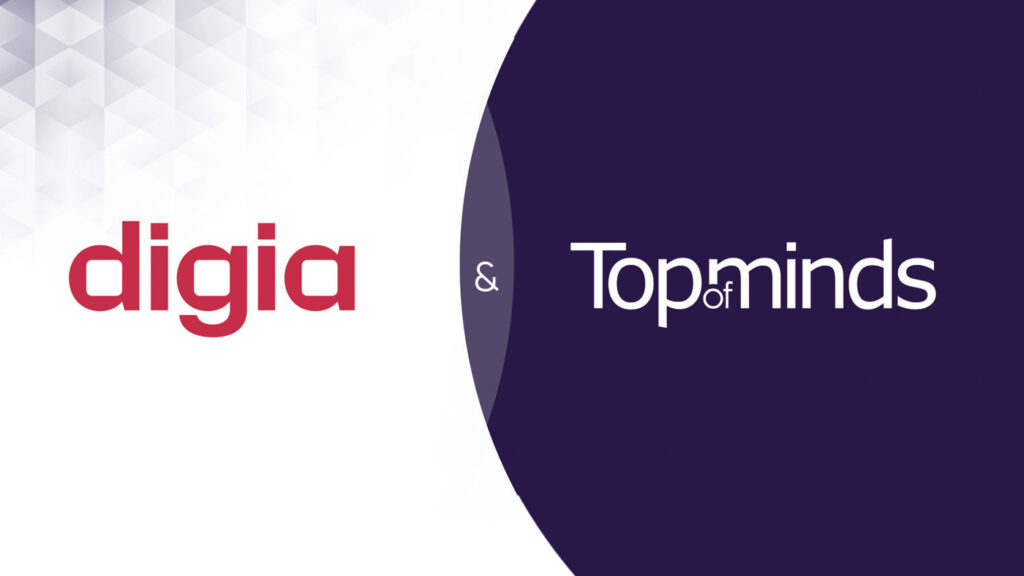 Nieuws
21 September 2023: Digia reinforces its position as a Northern European Powerhouse in Data Analytics by acquiring Top of Minds, a Swedish IT consulting and service company. Top of Minds has expertise in both modern data analytics and classic data warehousing, front end analytics, and integration – a perfect combination with Climber's offering.
>> Read more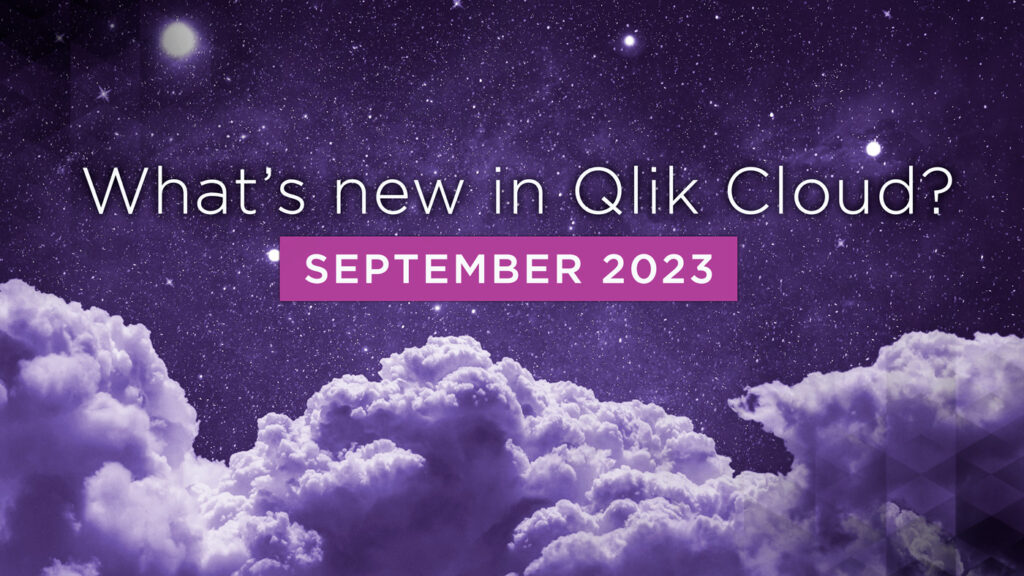 Blog
The latest updates focus on enhancing efficiency, scalability, and governance in data tasks, making Qlik Cloud an ever more powerful tool for organisations to manage their data operations. Let's dive into the key features and advancements introduced recently.
>> Read more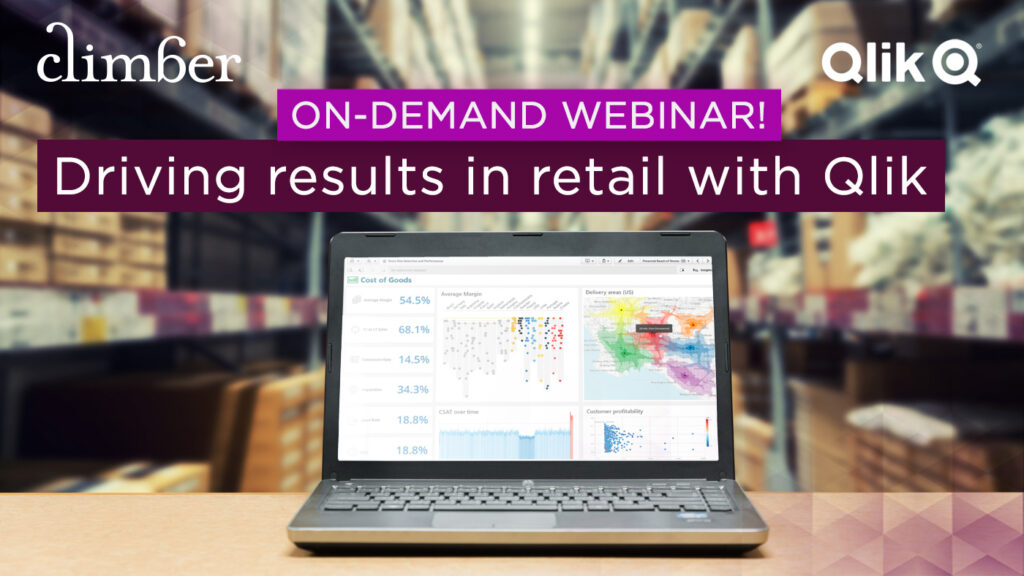 On-Demand Webinar
Sign-up to our 'Driving results in retail' on-demand webinar to learn how Qlik is delivering insights that are informing decision-making and helping to keep stock on the shelves.  
>> Sign me up!