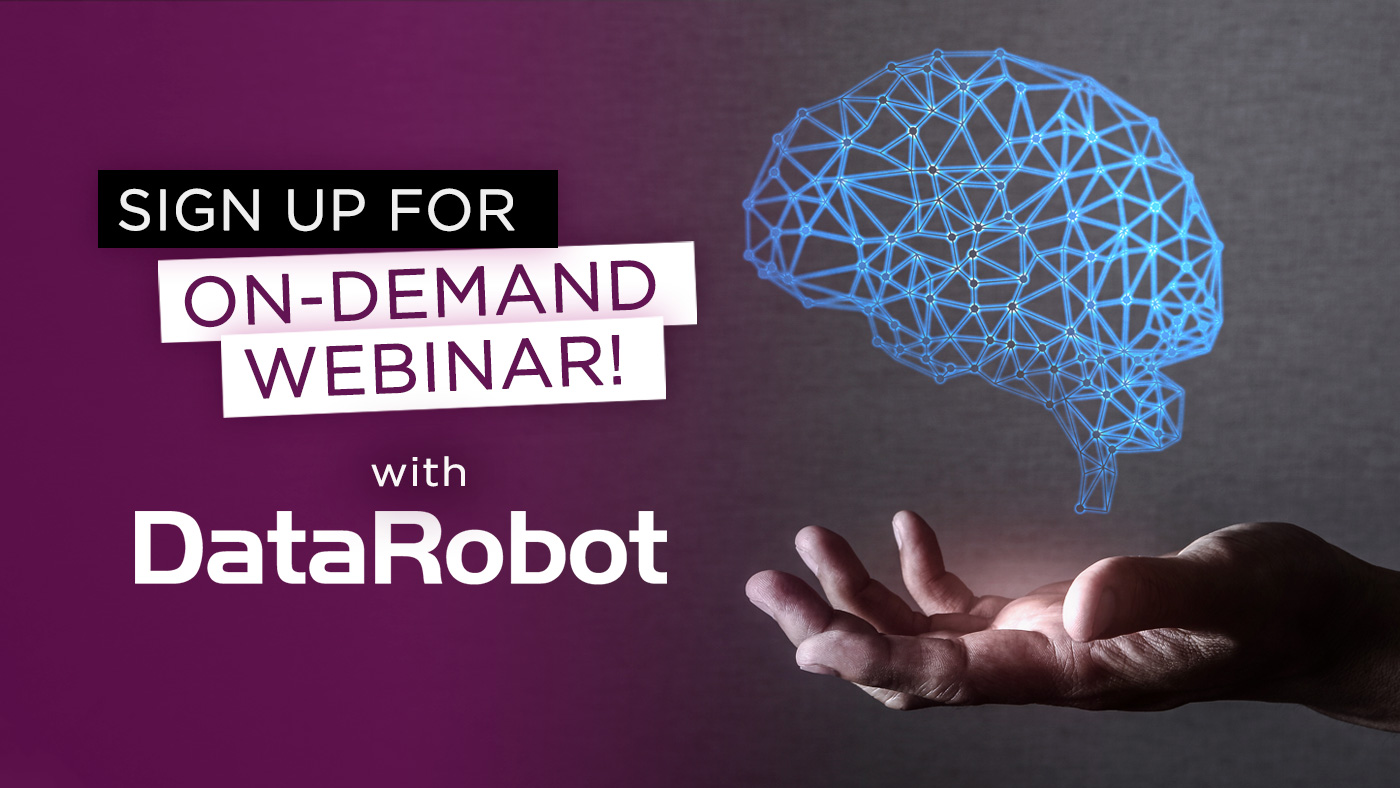 WEBINAR WITH DATAROBOT:
Shift from reactive to proactive decisions with predictive analytics
Sign up for our 45 min on-demand webinar with DataRobot – on how integration with Qlik will enable use of predictive analytics to the full and gain proper business value.
Predicting the future might be much to expect, but what if you could unveil price developments or customer churn? With the help of automated machine learning, you can achieve a more relevant predictive analysis based on the historic business data that you already have. In this webinar, we will cover how by combining Qlik and DataRobot you can accelerate insights and empower the users towards more proactive decisions.
It's known that predictive models have little value unless they are explained and operationalised for use within your business. Regardless if you're a BI Professional, a Business Analyst or a Data Scientist, join us for 45 well-spent minutes where we'll delve into these challenges and, with customer churn as an example, show how to:
Quickly and easily deploy predictive AI models in DataRobot.
Visualize the results and share your insights with others in your organisation by using Qlik.
Perform predictive analytics based on your business data in Qlik, and combine it to boost proper business value.
We will wrap up the webinar with an extensive Q&A. Please note that this webinar is held in English.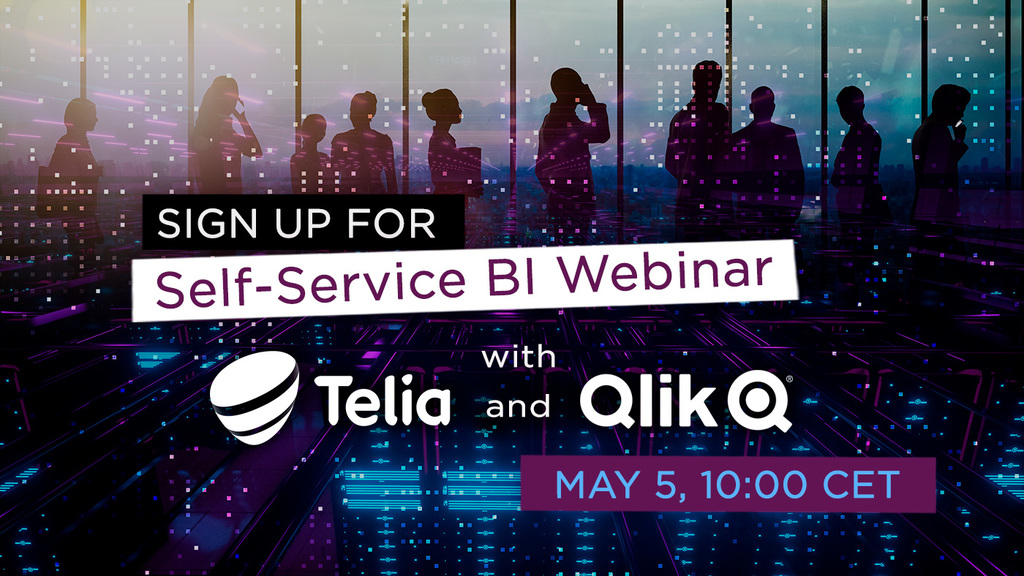 Event
Sign up for our 30 min webinar on May 5 and get a fast track to self-service success in Qlik! Together with the telecom giant Telia we'll address self-service from a user, process, platform and license aspect.
>> Sign up here!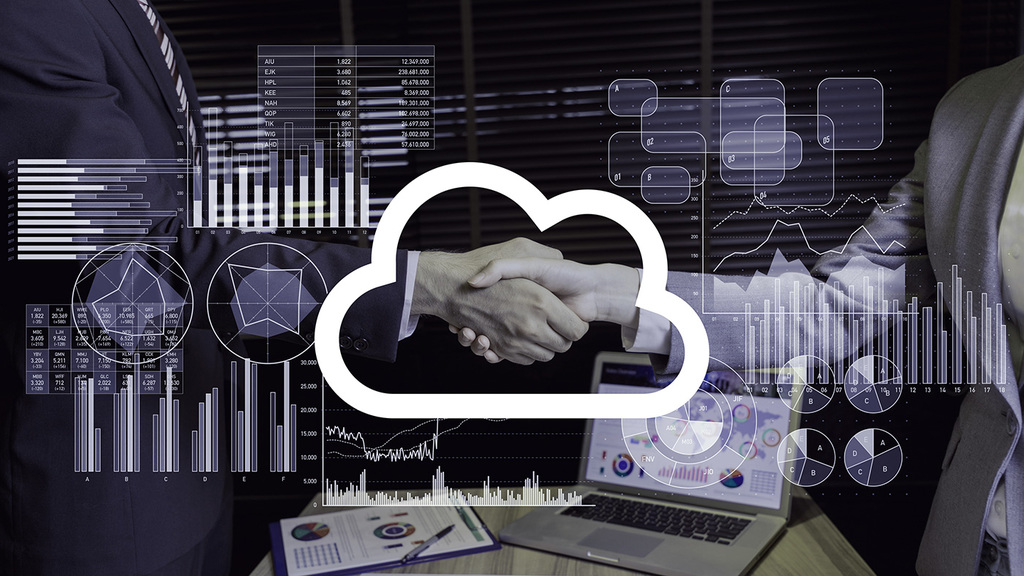 Blog
Met het oog op de toekomst, waarin business intelligence & analytics steeds belangrijker wordt voor organisaties, is het cruciaal dat organisaties, van medewerkers tot stakeholders, geen hinder ondervinden van de IT-infrastructuur. Alleen dan is mogelijk om de focus te houden op wat écht belangrijk is: vooroplopen in de markt. We merken dat het up-to-date houden van de IT-infrastructuur en -software een grote uitdaging vormt voor veel bedrijven. Dit is eenvoudig te ondervangen door deze zaken uit te besteden aan experts.
>> LEES MEER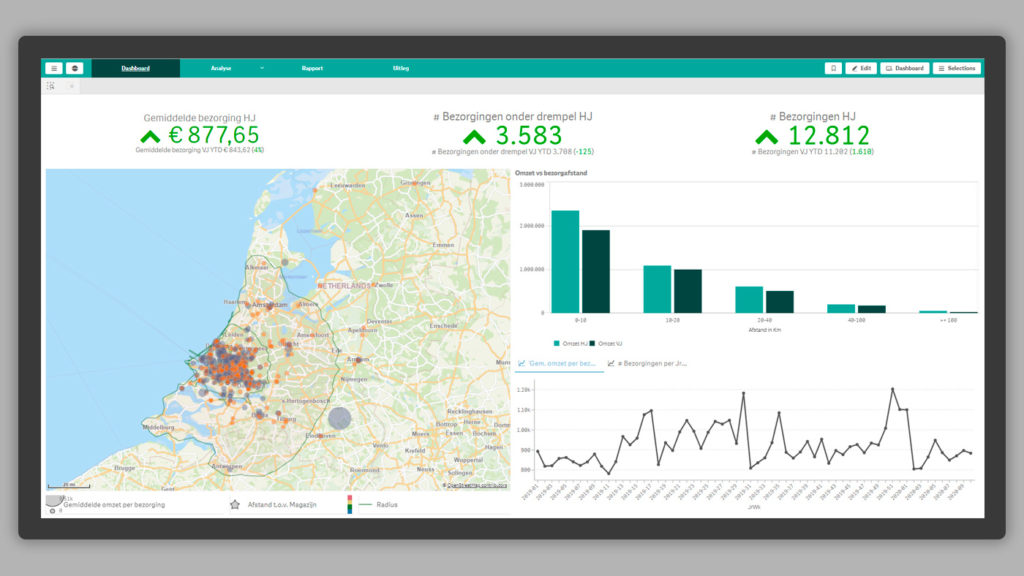 Blog
Je omzet of marge koppelen aan een locatie biedt veel inzichten. Ofwel, je business analyse koppelen aan locatie-software voor meer inzicht om data gedreven beslissingen te nemen. In de wereld van BI hebben we het dan over geoanalytics. Met geoanalytics verrijk je bestaande data en vergroot je de beleving van je data, en dus de inzichten die hieruit voortkomen. Dit is mogelijk voor het visualiseren van bezorgroutes op een wereldkaart tot het inzichtelijk maken van een looproute op een plattegrond van een winkel: Geoanalytics heeft een duidelijke meerwaarde in allerlei business sectoren.
>> LEES MEER