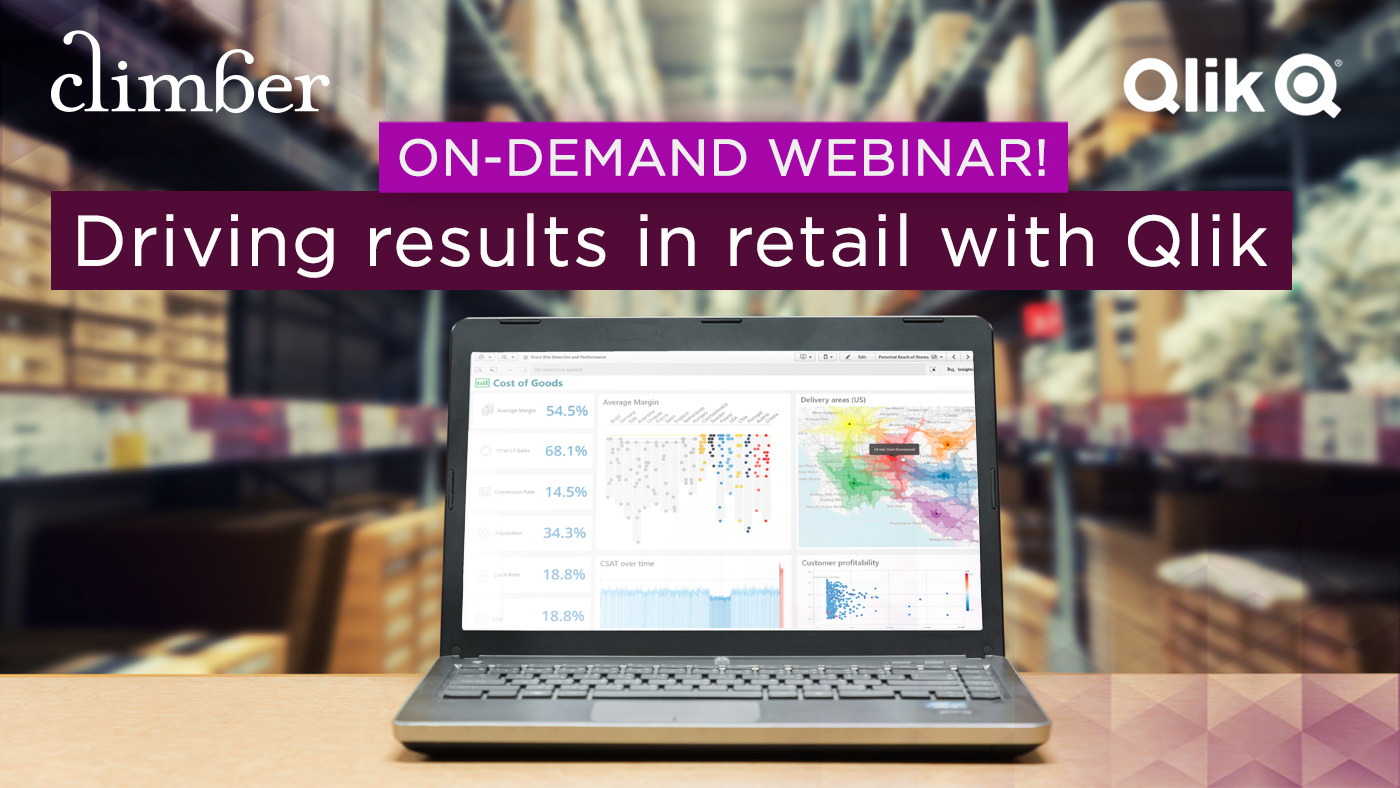 ON-DEMAND WEBINAR:
Drive results in retail with Qlik
In recent times you can't fail to notice that retail is a fast moving and rapidly changing environment to work in. This year alone, there have been numerous reports of empty shelves in supermarkets and goods being delayed at borders. Whether Brexit, the cost-of-living crisis or the war in Ukraine is to blame, people working within retail must deal with the consequences every day.
Learn how Qlik is driving results in retail!
Watch our 'Driving results in retail' on-demand webinar to learn how Qlik is delivering insights that are informing decision-making and helping to keep stock on the shelves. You'll from UK Managing Director, James Sharp and our Netherlands Managing Director, Stef Comello who are joined by:
Gareth Wilson – Our Senior Consultant who has spent time working within a major UK high street retail brand and Qlik.
Scott Wilkinson – Partner Enablement Manager at Qlik
Maurice Spruijt – Head of BI at Asics
Ronan Berendsen​ – Automation & Data Specialist​ at De Monnik Dranken
View the webinar at a time that suits you!

W
e can help you use Qlik to drive your own results
Talk to us about how to best use Qlik to achieve your own business goals. We have helped hundreds of clients to transform their analytics and help them make better-informed decisions. Get in touch to find out more.