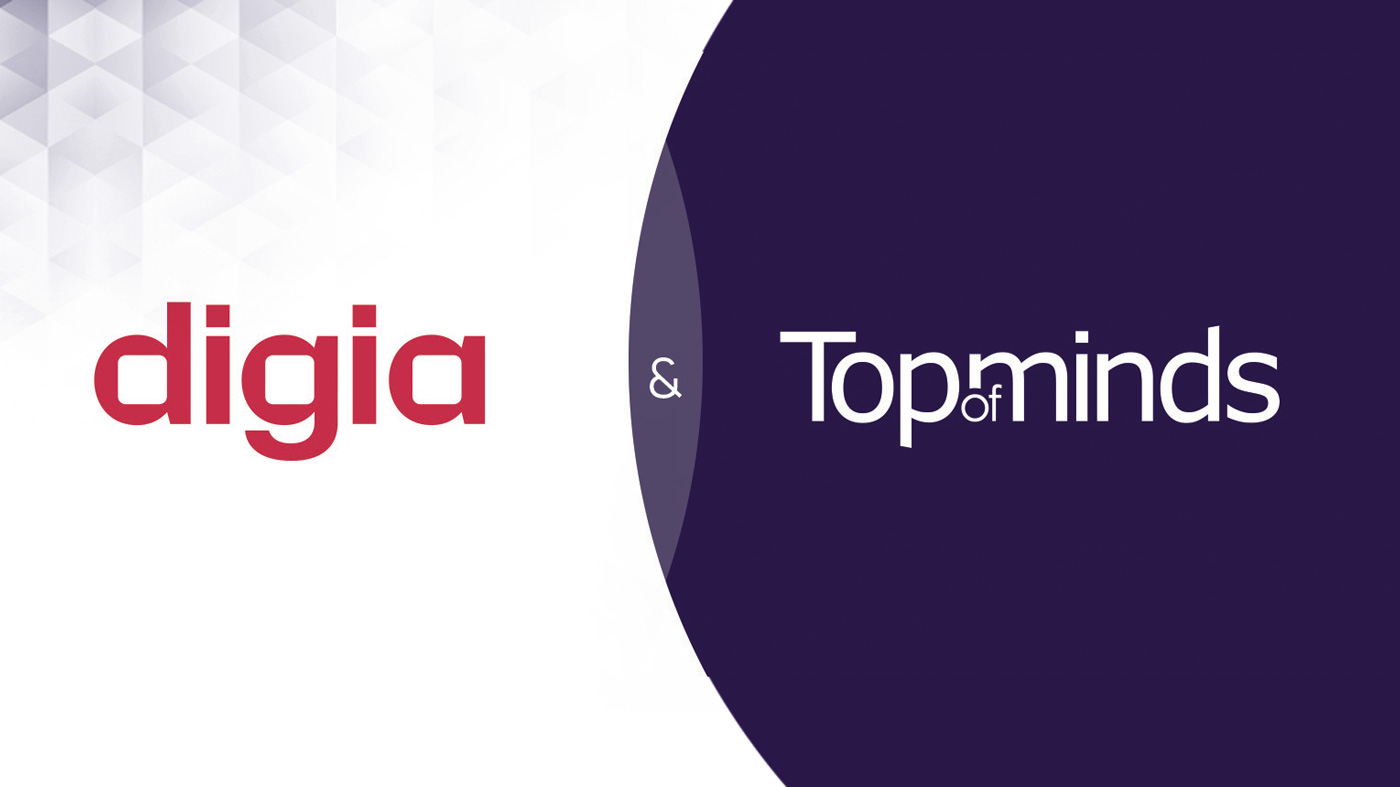 PRESS RELEASE – 21 SEPTEMBER 2023
Digia grows its international business and acquires the Swedish IT consulting and service company Top of Minds
Digia reinforces its position as a Northern European Powerhouse in Data Analytics and Climber Sweden gets a new sister company.
"It's a great pleasure to welcome 63 new people from Top of Minds, an IT consulting and service company based in Stockholm that Digia has acquired. Top of Minds has expertise in both modern data analytics and classic data warehousing, front end analytics, and integration. It's a perfect combination with Climber's offering," says Jan Sipek, CEO and Founder of Climber.
Digia's strategic objective is to create sustainable growth both organically and through acquisitions. In the 2023–2025 strategy period, one of the company's objectives is to increase the share of net sales accounted for by international business to 15 per cent. The acquisition of Top of Minds is a step on this growth journey.
On 20 September 2023, Digia Plc and the owners of Top of Minds AB signed an agreement whereby Digia Plc will acquire Top of Minds AB's entire share capital. The acquisition is set to go through on 2 October 2023.
Top of Minds is a profitably growing IT consulting and service company that was established in 2011 in Sweden. It provides customers with high-quality services for data and analytics consulting, integrations, e-commerce, and project management. Top of Minds' customers include ICA, Åhlens, Svenska Spel, and Länsförsäkringar. Top of Minds has 63 employees at its Stockholm office. In the financial period ending in August 2023, Top of Minds had net sales of around EUR 10.1 million (SEK 114.1 million) and operating profit of about EUR 1.4 million (SEK 16.3 million).
"This acquisition is one systematic step in the implementation of Digia's strategy. Intelligent business forms the core of Digia's strategy: automation and intelligence are becoming an increasingly integral aspect of all services, solutions, and processes. The high-level experts at Top of Minds brilliantly round out Digia's extensive service package, especially in data, analytics, and integrations. I welcome all our new colleagues to join us in building the industry's leading service company," says Timo Levoranta, President and CEO of Digia.
Digia currently operates in Sweden through Climber, which specialises in business analytics, and Digia Sweden, which focuses on financial sector solutions. After the acquisition, Digia will have nearly 300 data and analytics professionals as part of their organisation.
"Together with Climber, Top of Minds forms a business entity that will accelerate our growth in the Swedish market. With this acquisition, we are also expanding our operations in Sweden into new business areas, such as integrations, in which Digia is already the forerunner in the Finnish market," says Sami Paihonen, Senior Vice President, Digital Solutions at Digia.
"We are excited to join forces with Digia. We have a shared vision and objective, and this business combination is a strategic step for both of us. Digia is a well-known and strong expert in digital services and data analytics, which also supports the position of Top of Minds as an industry leader in our areas. Joining forces will yield great added value for our customers – and our team will benefit from more opportunities and expanded competence network. We're looking forward to what we can create in the future together," says Patrik Ekström, CEO at Top of Minds.
The parties have agreed not to publish the acquisition price. The total purchase price includes an additional conditional purchase price tied to future operating profit targets. In the financial period ending in August 2023, Top of Minds had net sales of around EUR 10.1 million (SEK 114.1 million) and operating profit of about EUR 1.4 million (SEK 16.3 million), equivalent to around 14.3% of net sales. The net assets transferred to the company amount to EUR 3.3 million (SEK 39.8 million). The acquisition will have no impact on personnel. Top of Minds will continue to operate as its own company and is one of Digia Plc's subsidiaries. Patrik Ekström will continue to lead the company. Top of Minds' figures will be consolidated with the Digia Group from the beginning of October 2023.
Further information: 
Sami Paihonen
Senior Vice President, Digital Solutions, Digia Plc
Tel. +358 50 502 1111
sami.paihonen@digia.com
Patrik Ekström
CEO, Top of Minds AB
Tel. +46 708 40 69 52
patrik.ekstrom@topofminds.se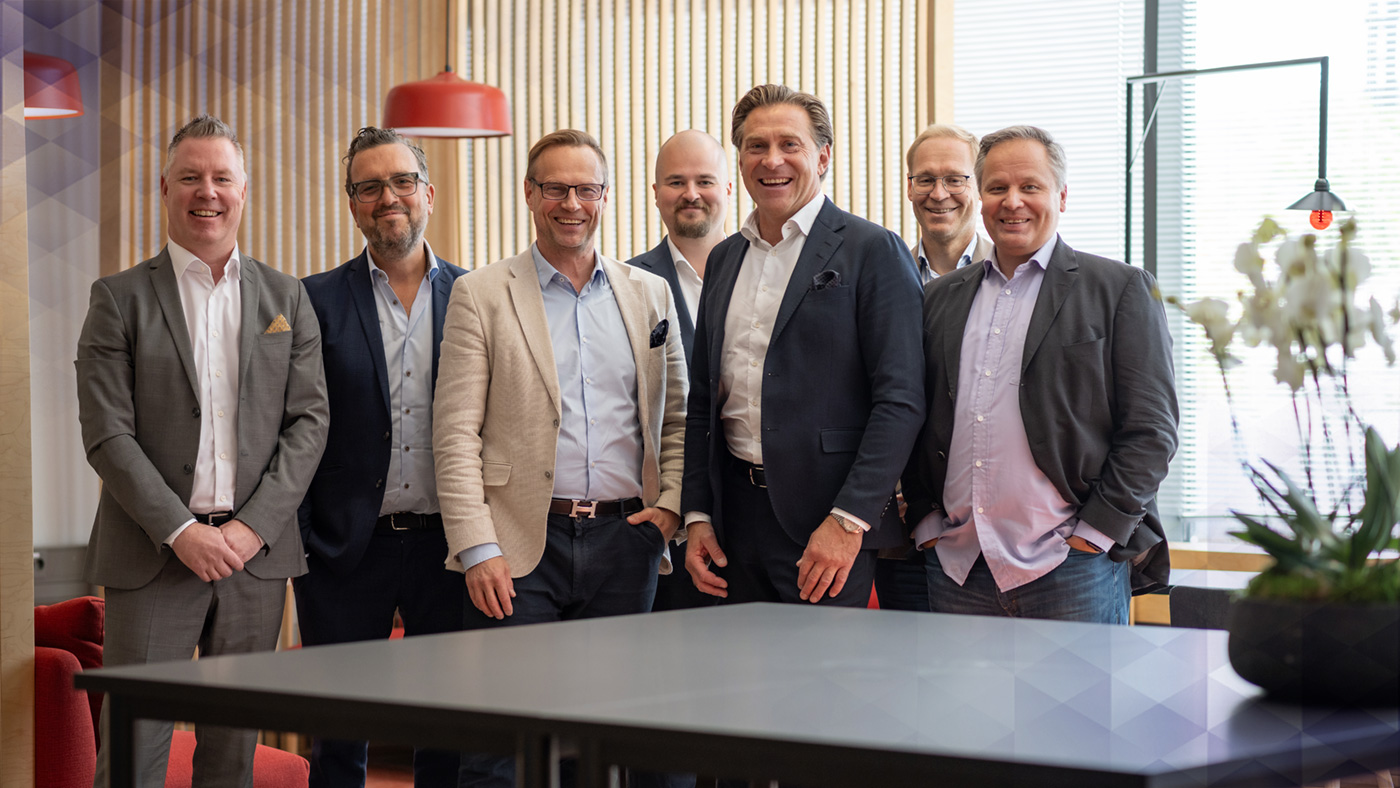 Lars Boström, Henrik Andersson, Timo Levoranta, Joonas Pohjonen, Patrik Ekström, Tuomo Niemi, and Sami Paihonen.
Digia in brief
Digia is a software and service company that combines technological possibilities and human capabilities to build smarter businesses and societies – and a sustainable future. Our mission is to keep our customers at the forefront of digital evolution. There are more than 1,400 of us working globally with our customers. Digia's net sales totalled EUR 171 million in 2022. The company is listed on Nasdaq Helsinki (DIGIA). digia.com »
Top of Minds in brief
Top of Minds is an IT consulting and service company that provides its customers with leading expertise in data analytics, integrations, and e-commerce. Our market leadership is based on the continuous renewal and development of our expertise. Thanks to our approach, we are better experts and can help our customers to implement their projects to higher standards. topofminds.se »

Do you have any questions or want to know more? Contact us.